Hotel and Resort Photography Services in Singapore and Southeast Asia
Corporate Hotel Photography

I am a hotel photographer based in Singapore and I offer Hotel Photography services throughout Southeast Asia and China. Resort & Hotel Photography is my main speciality and a large percentage of my business. I specialise in what is called "Corporate Hotel Photography". The purpose of this style of photography is to create a concise portfolio of images for a property that strictly follows corporate brand standards. The goal of a hotel photography project is to create a series of image that document all major spaces within the hotel with unified look. This unified look to the images builds trust with guests as they know what to expect from the hotel brand.

These photos will be the first images your potential guests will see of your hotel or resort. They will most likely be a deciding factor for them. It is important to create compelling images of all spaces within the hotel as the purpose of the images is to sell these facilities.

All major hotel groups will have a detailed PDF document documenting "brand standards". These brand standards have been defined to create a uniform look to the images for each hotel in the groups portfolio of properties. The head office needs to know they can trust that the phototographer creating images of the hotel will be following these brand standards. My role as a hotel photographer is to precisely follow these brand standards ensuring the hotel's corporate office will approve the final images.

Corporate hotel photography requires specific lighting and post production techniques to create compelling images of the property. Resort and hotel photography also requires a certain level of advanced retouching and post production. Working within a busy hotel environment it is often not possible to make sure everything is perfect during the photo shoot. I work with several very talented retouchers who can take care of any edit request my clients have. This will ensure absolute perfection in the final delivered images.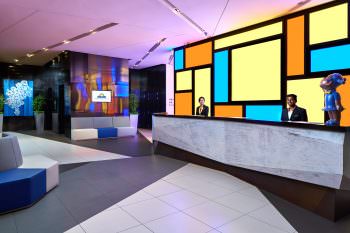 In addition to architectural and interior photos for hotels I also offer hotel lifestyle photography. Lifestyle photography includes talent into a hotel photo. This creates a mood to a space and allows the viewer to both see how the space is used and for them to imagine themselves within the space. I use a variety of lighting techniques to both light the talent within the scene and light the scene itself.

It is also my role to work with clients as a consultant on how best to capture each area of the hotel. If they book a room based on an image that shows a view and there is no view in that room then they have the opportunity to leave a negative feedback for your hotel. If a hotel room looks bigger in the photo than it does when they arrive they will also leave a negative feedback. As a specialised hotel photographer I have a selection of lenses that create realistic looking images of each area. Generally only one images is captured of each area of the hotel. I also have the experience to photograph hotel rooms and other main areas from angles which best show the space.

All main areas of the hotel will require photos. Each hotel will usually have a general shot list for other hotels in the brand. For example the hotel lobby, the gym, the pool, a breakfast setup as well as each room type and bathrooms for each room. More importantly is creating a uniform look and feel to each image of the brand.

My role as a Corporate Hotel Photographer is to creat a unified look for all the images of a property while strictly following brand standards. To create compelling and inviting images of all major spaces within the hotel. inkeeping I am based in Singapore and I offer Hotel Photography services throughout Southeast Asia and China. Please contact me if you would like to discuss a photography project for your hotel or resort.

Selected Hotel Photography Projects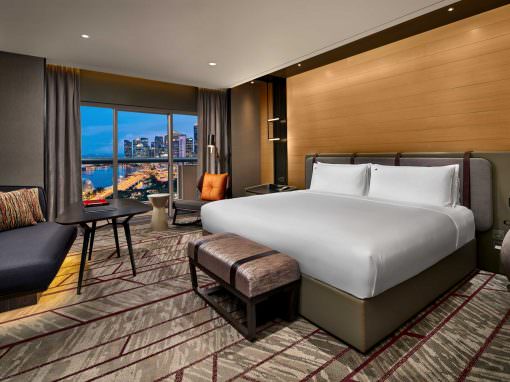 Hotel and Resort Photography Services in Singapore and Southeast Asia
Christopher O'Grady is an experienced resort and hotel photographer. Visual Narrative offers corporate hotel photography in Singapore and throughout Southeast Asia.
Please contact us to find out more.